About Myself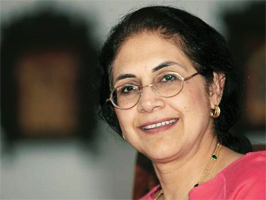 I am an educational psychologist working with children, adolescents and families across the globe over the past twenty five years. Currently employed at the American School of Dubai (UAE), I previously worked at the University of Delhi (Janki Devi College, New Delhi, India) where I taught graduate and post-graduate classes for eighteen years before relocating to Dubai. I obtained my Ph.D. in Educational Psychology from the University of Minnesota (USA), and upon my return to India started working with schools across India, training teachers and families to understand and develop support frameworks for special need learners. I started an integrated "inclusive" education program in Vasant Valley School (N.Delhi), Springdales School (N.Delhi), and helped implement a thinking skills curriculum in Alpha to Omega (Chennai).
The field of special education and especially learning disability was in its infancy in the '90's so to increase public awareness I wrote a book called "Children and learning difficulty" (Allied Publishers), now in its second edition. The book has recently been translated into Marathi as well. I am currently working on my second book "Understanding Autism". As a columnist for Friday magazine (Gulf News) I had the opportunity to contribute articles on a variety of subjects on parenting.
Assessment and diagnosis is another key area of expertise. I am qualified to assess children from birth through young adulthood, using a battery of assessment tools in line with best practice. The assessment report allows students in school and college to receive support in the classroom (including subject waiver and other accommodations) and provides a detailed educational program.
I work closely with several schools across the GCC countries training teachers and assisting families to obtain the best programs for their children. I have conducted accredited workshops on various topics such as parenting children and adolescents, identification of children with learning disability, attention deficit disorder, autism in the classroom, planning for transition for adolescents with special needs, and so on.
My Philosophy and Beliefs
All children are unique and capable of learning.
Intelligence is not a fixed score; intelligence can be modified and improved at any age if the individual is provided with the right environment, strategies and learning tools.
Parents are the child's first teachers; they bring insights and understandings about their children that are valuable. Every parent wants the best for their child; this is why they do not hesitate to ask for help. No parent ever fails.
A healthy family environment is one where children are loved and treated with dignity and worth.